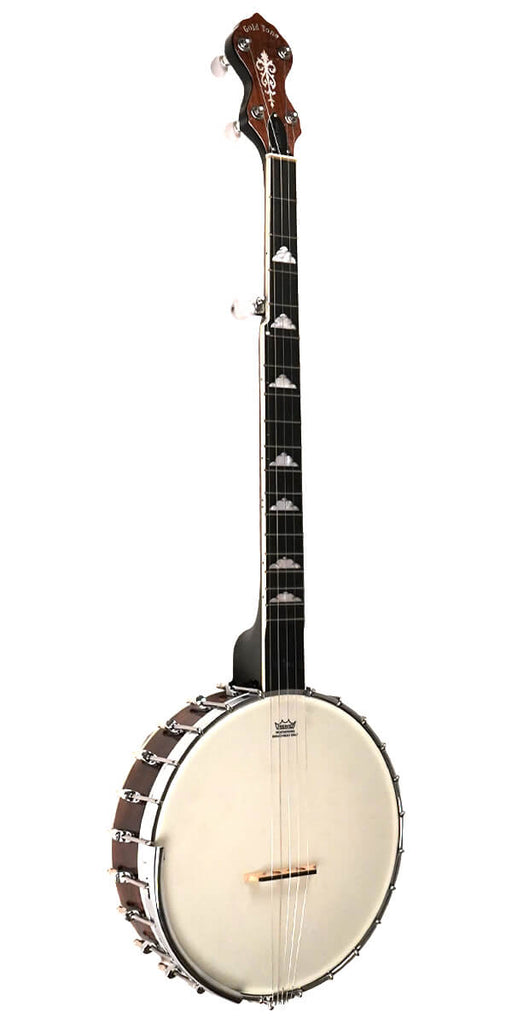 Gold Tone White Ladye WL-250 Open Back Banjo
Please Contact Us if you would like to purchase this banjo.  We routinely ship instruments both domestically and internationally.
Bucks County Folk Music Shop is proud to be a Gold Tone Dealer.
This Gold Tone White Layde WL-250 Open Back Banjo includes:
11" High Crown Renaissance Head

Whyte Laydie-Style Tone Ring
Notched Tension Hoop
3-Ply Maple Rim
Maple Neck
Scooped Ebony Fingerboard
Planetary Tuners
26 3/16" Scale Length
1 3/16" Width at Nut
2 Way Adjustable Truss Rod
24 Brackets
Chrome Plated Hardware
White ABS Binding
5/8" Maple Bridge with Ebony Cap
No Knot-Style Tailpiece
Vintage Brown with High Gloss Finish
Cloud Inlays on Fingerboard
Fairbanks-Style Peghead
Peghead Inlay

Vega-Style Armrest
Hard Shell Case Included

Styled after Vega/Fairbank's Whyte Laydie, this banjo gives you all of the versatility and tone of the original without all of the headaches an old banjo can bring.
---
---
More from this collection