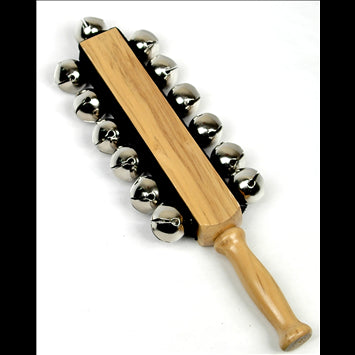 Sleigh Bells - Trophy-Duplex Sleigh Bells
Please Contact Us if you would like to purchase these sleigh bells.  We routinely ship items both domestically and internationally.
These Sleigh Bells by Trophy-Duplex include:
Made in USA
2 Rows of 6 Bells each, plus 1 bell on top
Smooth, turned wooden handle
Large nickel plated bells mounted securely on a beautifully finished solid handle. Produces loud, vibrant sound.
---
---
More from this collection