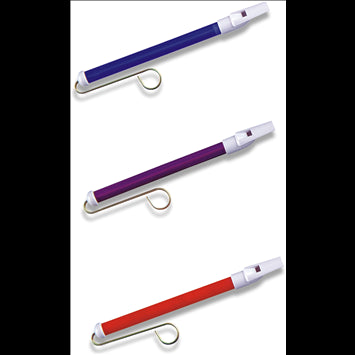 Whistle - 1st Note Slide Whistle (various colors)
Please Contact Us if you would like to purchase this slide whistle.  We routinely ship items both domestically and internationally.
This slide whistle by 1st Note includes:
Various colors.  Plays like a trombone. Play any song or use to create unusual sound effects.  Plastic with metal slide.
---
---
More from this collection