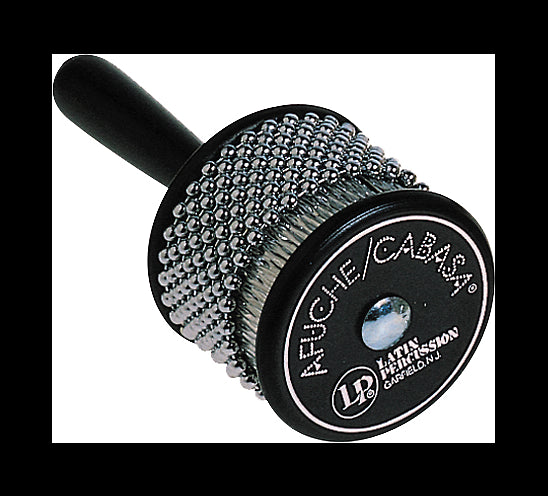 Cabasa - LP Mini Plastic Afuche/Cabasa
Please Contact Us if you would like to purchase this cabasa.  We routinely ship items both domestically and internationally.
This LP Mini Plastic Afuche/Cabasa includes:
Stainless steel bead chain that creates rhythmic percussive scraping sounds and patterns.
Plastic flanges and handle and is perfect for softer volume effects and where greater control is required.
---
---
More from this collection