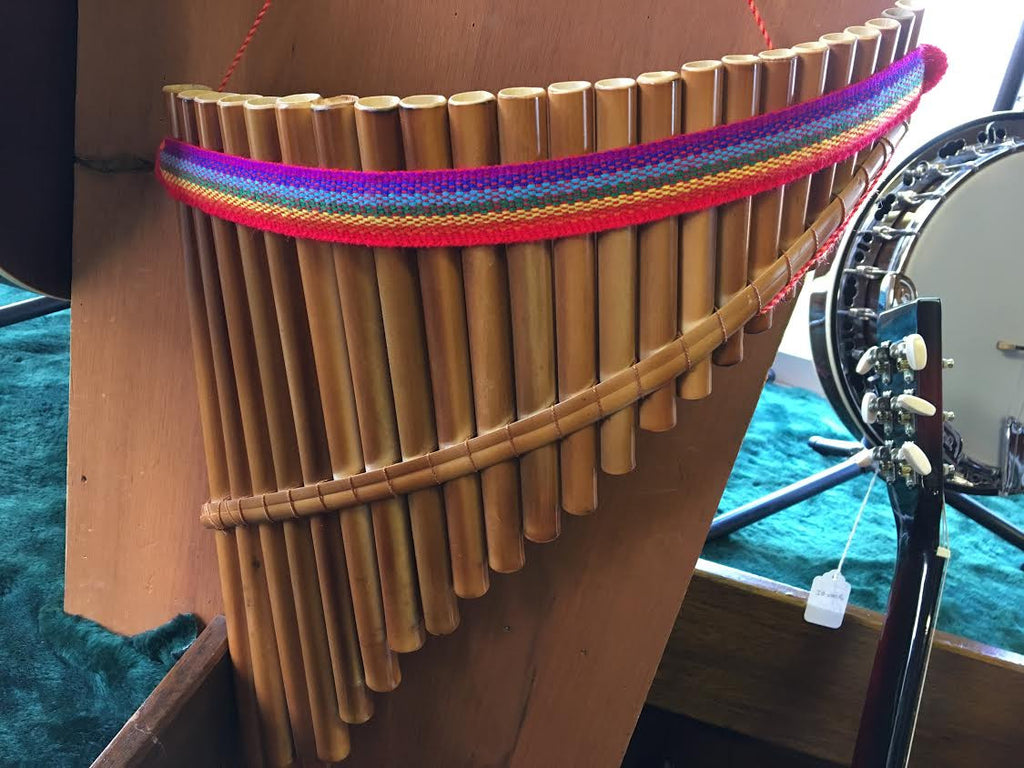 Panpipes - Cusco 3-Octave Andean Panpipes
Please Contact Us if you would like to purchase these panpipes.  We routinely ship items both domestically and internationally.
These Cusco 3-Octave Panpipes include:
Made in Peru
Peruvian bamboo
23 Graduated Cane Lengths - 17 3/4" to 2 3/4"
3-Octave
These authentic Andean panpipes exhibit a refined finish, artistic symmetry and pleasing tones.
---
---
More from this collection