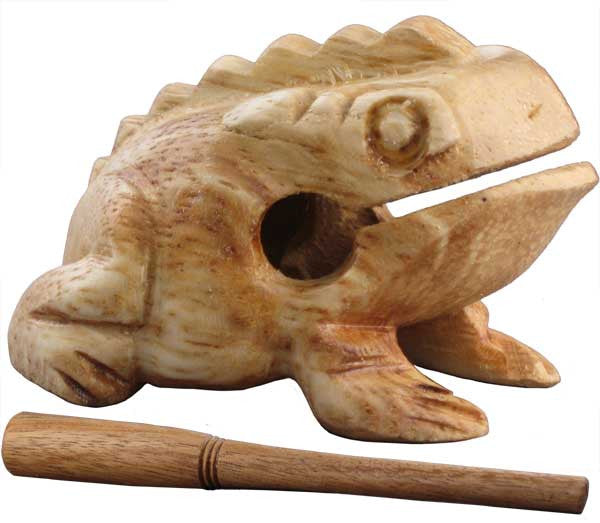 Percussion Frog - 1st Note Wood Percussion Frog
Please Contact Us if you would like to purchase this Percussion Frog.  We routinely ship items both domestically and internationally.
This Wood Percussion Frog by 1st Note includes:
Solid wood
Made in Chile
Includes wooden stick
Come in various sizes (approximately 3" - 4")
Makes a "croaking" sound when played.  To play, set it in palm of your hand with the front of the frog facing away from you.  Run the thicker part of the stick over the ridges up the back of the frog from the rear to the front.  You can change the sound by covering and uncovering the holes at the mouth.  Holes also store the stick when not in use.
---
---
More from this collection